The Benefits of EDI and Protecting Your Data (Part 1)
08/03/2017 "The amount of data in our world has been exploding, and analysing large data sets—so-called big data—will become a key basis of competition, underpinning new waves of productivity growth, innovation, and consumer surplus", as quoted by McKinsey. I could not agree more. Business data that is secure and has integrity provides a sound basis for business productivity and gives your organisation a competitive edge to make strategic decisions. At Pacific Commerce, we do everything we can to ensure that your data is protected, secure, accessible and free from threats and anything that will be detrimental to your business processes.
As chairman of PNORS Technology Group and Pacific Commerce, I take a personal interest to ensure that once a client signs on with our services, we give them the highest level service possible with advanced security. Earlier this week I spoke to Peter Hunt, Pacific Commerce Operations Manager, to discuss our services in more detail and how Electronic Data Interchange (EDI) should be used to protect data.
Protecting your data with EDI

RL: How secure is Pacific Commerce's EDI data?
PH: EDI data security is critical to any business delivering EDI services or trading electronically with their customers. Pacific Commerce has been implementing and supporting EDI systems for over 18 years and we understand the critical nature of the advanced security required for all data exchanged via these systems. We utilise the latest technology to provide the highest levels of data security throughout all of our EDI products and services, which allows us to be able to guarantee our clients the most secure data possible. 
Secure interfaces to its servers are established using the latest encryption technologies including SSL technology protocols and digital signatures. Client interfaces such as FTP (File Transfer Protocol) and SMTP (Simple Mail Transfer Protocol) are not recommended due to issues of security and reliability. Therefore, Pacific Commerce employs Certification Authority (CA) certificates for its test and production system interfaces. All of Pacific Commerce's internal systems and processes are maintained based on a comprehensive security policy.
RL: What checks do we make to ensure accuracy and protection?
PH: When clients agree to outsource EDI to a third party they expect a service that will ensure the accuracy and the security of their data. To deliver this service Pacific Commerce has employed the latest technology for its EDI systems. All systems are continuously monitored and measures have been implemented to protect the system against unauthorised access.
All data processed through our EDI systems are checked for compliance to international document standards and validated against specific business rules agreed with our clients. A dedicated Support Team receives constant notifications regarding any system related or data accuracy issues. They then will liaise with the client or other third parties where appropriate to resolve the issue promptly.
RL: Why is EDI more secure than manual processes?
PH: EDI is defined is Electronic Data Interchange and in our application of EDI this relates to business to business or computer to computer exchange of supply chain data. Pacific Commerce has implemented a comprehensive EDI platform, based on proprietary IBM technology that provides a fully automated EDI system for its clients.
Third party EDI systems are designed to ensure the security, accuracy and reliability of client data. In comparison, manual systems rely on individuals and processes that often do not incorporate necessary checks and balances. Therefore, there is the potential for data security to be compromised.
At Pacific Commerce, we pride ourselves on committed to achieving the highest level of data security possible. We know that data is the lifeline of many organisations and the rising usage of big data will only enhance each organisation's processes. Whether you are in health, trade or retail and either side of the supply chain, we do everything in our power to protect your data. 
Images: Deposit Photos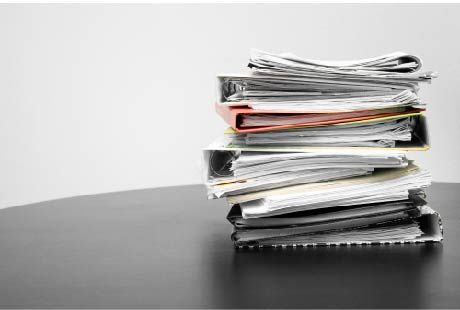 Richard Llewellyn – Chairman, PNORS Technology Group 
Richard has held many senior management roles at General Manager, CEO and Vice-President level, primarily in the financial services and IT&T sectors.
In 1996 Richard co-founded Nextec Corporation, a boutique investment banking organisation. Richard has successfully managed many major corporate advisory and funding projects with a total value in excess of $1 billion.
In July 2007 Richard founded Howitt & Co to provide corporate advisory and investment banking services.
A Fellow of the Australian Institute of Management and Foundation Fellow of the Australian Institute of Company Directors, Richard regularly publishes articles on technology and management and speaks at many forums internationally. Richard has been on the Board of PNORS since August 2015 and has made a significant impact, guiding the company to further growth.