Accounts Payable Automation Case Study
Timber Importer, Wholesaler and Manufacturer
Summary:
Reduced manual processing by 40%-50%

Saves a lot of time from chasing approving managers to physically approve invoices before recording

Peace of mind for having the assurance that paid invoices were approved by managers

Confidence that GL codes are recorded accurately thus giving management accurate data

Duplicate invoices are avoided from being recorded and paid

The month-end report can easily be generated especially AP Invoices for accrual

Viewing invoice is a lot easier which saves time when looking for invoice needing verification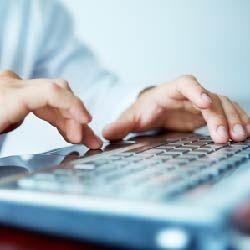 About Porta Mouldings
Porta Mouldings Pty Ltd is one of Australia's leading suppliers of timber products, mouldings and custom moulding services to the home improvement, building, trade and commercial sectors.
They are headquartered in Victoria with offices nationally and supply to large retailers such as Bunnings, IHG (previously Mitre 10, Home Timber and Hardware), other major retail chains and independents.
An Australian-owned and operated company Porta has a rich history spanning over 70+ years proudly manufacturing and distributing a broad range of timber products using various local and imported certified timber species. Porta leverages our expertise in timber to source and provides aesthetic and decorative products for the architectural, designer and specifier industries. Porta's timber product range offers innovative and unique designs for interior and external applications.
The challenge
Their invoice approval system consisted of key staff scanning and emailing invoices to each other. While this worked for a short period, they soon identified the following issues:
Time - Their AP officer (Roger) found himself struggling with time as he had to scan and transmit all invoice manually.

Record-Keeping - There was a difficulty in maintaining records and tracking invoices as he also had to identify invoices that have not been approved and follow up with the responsible manager.

Compliance - To be compliant with ATO regulations, Roger hard to archive invoices for a minimum of 7 years. This was a massive challenge as invoices were received in both email and hard copy.

Data Capture - Roger and his staff had to perform tasks such as data entry on all invoices. With over 2000 invoices per month, this was an immense task for them.
Why did they engage our company to help?
As a long-standing client of WilldooIT (sister company of Pacific Commerce and member of the PNORS Technology Group), Pacific Commerce was the preferred choice as they have an extensive understanding of their operations, their current IT stack and the key stakeholders.

Furthermore, Pacific Commerce's AP solution was the preferred choice as we receive invoices in all formats and can seamlessly convert them.

The PNORS Technology Group was able to offer an integrated service leveraging off the many years of IT partnership.

We were able to bring together knowledge from different business units that had a deep understanding of Porta's business and technical infrastructure.

This allowed the client to focus on achieving their goal and allowed Pacific Commerce to quickly resolve issues that would otherwise have required multiple interactions with other service providers.
The Solution
How did we approach the challenge?
Scoping and analysis of their current processes and where they had gaps.

Once established, we were able to identify several key elements to ensure that the client's goals are achieved.

Ensuring that the client stays informed in every step of the process, we were able to deliver a resulting solution that helped them realise the benefits of their project.
What was our solution?
Our solution was a combination of our DaaS services offering which includes DCX and Clearway. It works as follows:
Automatically retrieve PDF invoices from emails and this significantly reduced Roger's time needed to scan and perform data entry.

Automatically identifies and creates an AP entry in their ERP system to reduce data entry time.

Provides an online Invoice approval processes which recognises and assigns invoices to users, which allows Porta to track the status of each invoice easily and whom they needed to follow up with.

Provides a central repository for all their invoices via Clearway which allows them to eradicate the need for physical storage space and filing headaches.
The Outcome
Previously it could take up to 2 weeks to process the invoices. Now with AP Automation, they process in less than 50%

On average, it now takes 48 seconds to process a document

Before implementing this solution, they would occasionally lose paperwork which would cause supply chain issues. Now, their invoices are always accounted for

The AP system also automates the assignment of GL codes and saves the hassle of being contested for the GL code

Increased productivity

Reduce overheads

Fewer AP resources required and less-stressed team members

Increased accountability from all managers

Increase speed of invoice approvals

A central repository where they can look for historical invoices easily

Their AP team was able to spend more time resolving issues and providing critical reports to support management decision