Indonesian Government Technology Agency "BPPT" working with PNORS Technology Group Australia to Improve ICT Infrastructure for the Indonesian Health Care Sector.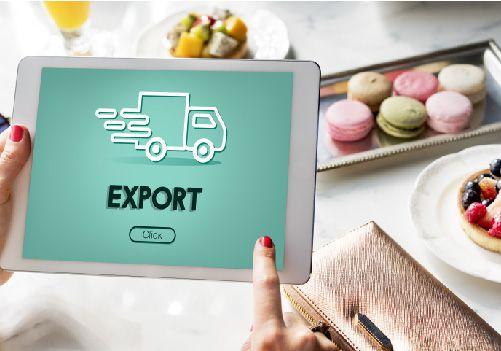 Indonesia's President Joko Widodo (popularly known as Jokowi) personally endorsed a February 10 2017 visit by the Head of BPPT to PNORS TECHNOLOGY GROUP Sydney office.
Sydney, NSW (February 10, 2017).
PNORS Technology Group, a leading provider of EDI technology and SAAS solutions to businesses across Australasia, today announced an Indonesian Government sanctioned visit to PNORS Sydney office earlier today by the Chairman of BPPT Dr. Ir. Unggul Priyanto, M.Sc. and Deputy Head Prof. Dr. Eng. Eniya Listiani Dewi.
BPPT is a major Indonesian Government institution under the coordination of the Ministry of Research and Technology that is mandated to assess, develop and implement technology to enhance delivery of services by all government departments. http://bppt.go.id/
There are challenges in Indonesia's health procurement processes with incidences of out of date drugs, fake drugs and lack of inventory negatively effecting health care.
The visit was seen as significant in the process of applying Australian based technology solutions to these issues in Indonesia. This achievement underscores PNORS Technology Group key role in partnering with BPPT to provide industry standards technology solutions to the Health sector.
This significant milestone was marked by the official visit of BPPT's Chairman. PNORS CEO and Founder, Mr. Paul Gallo said. "We are very pleased that BPPT have recognised the value of what we can offer to the Indonesian Health Sector in improving efficiency, safety and transparency in procurement. This partnership will also involve PNORS assisting with Indonesia's capacity building efforts, coupled with the transference of unique technology and intellectual property from Australia to Indonesia to support the Health sector."
PNORS Technology Group has been involved in researching the Indonesian Health sector for over 12 months to determine where best to potentially assist the Indonesian Government's nationwide initiative to introduce EDI solutions to supply chain management. In his opening remarks to PNORS Management, BPPT Chairman Dr. Unggul said, "This visit to Sydney is hopefully one of many exchanges of information, expertise and knowledge sharing between our two esteemed organizations over the ensuing months and years as we work towards not only honoring the spirit and intent of our MOU signed in 4th quarter 2016 but to also take real and measurable steps together towards building an innovative and technology driven B2B clearing house platform in our Health sector".
BPPT's visit confirms the relationship with PNORS and also the timing and commitment of resources for the imminent pilot in Jakarta. For more information please contact: Paul Gallo, +61 3 9863 8344, p.gallo@pnors.com or Richard Llewellyn, +62 821 4416 0296, r.llewellyn@pnors.com
About PNORS Technology Group
Founded in 1982, PNORS Technology Group is comprised of an integrated group of Australian owned companies who specialise in the provision of solution-based technologies with a global outlook. http://www.pnors.com
About BPPT Badan Pengajian dan Penerapan Teknologi
Agency for the Assessment and Application of Technology (BPPT) is an Indonesian government research institute, which has the tasks of carrying out government duties in the field of assessment and application of technology and prioritises the partnership through maximum utilisation of technology and engineering outputs. http://bppt.go.id/